Here goes... A trip in review, spread out over several posts...
April 25th, 3 AM, Eugene Airport.
The Luggage is Ready to Go! A large checked bag for both Matt and I, two small carry-ons, my vest bag (also carry on) and my big purse of entertainment.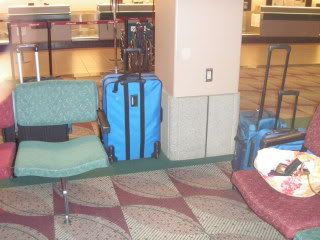 However, I am not impressed by 3 am. I am even less impressed because I had not slept all night/day.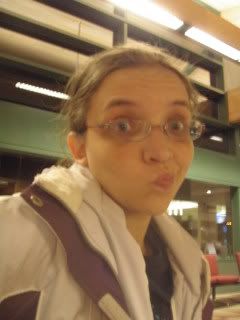 So you want an idea what the Eugene airport looks like at 3am? Empty. No one in the one baggage claim, no one at the desk... no one at security...


Then we were on layovers... I knitted... Matt read. My knitting was really a bag to carry IV balls in, but I figured it could be a hat too!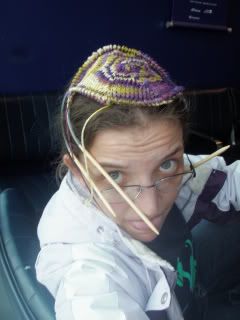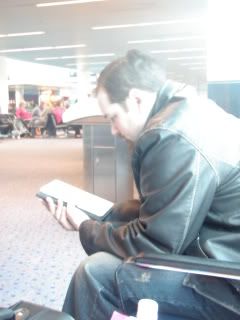 After our flight to Atlanta, then a 10 hour flight to Chile, we ARRIVED! The customs area at Santiago was very crazy, with very little signage to tell us where to go... but we made it through. I had a small panic attack when the drug sniffing dog decided he needed to sniff... right where my marinol bottle was. Apparently synthetic THC was interesting to sniff for like 5 minutes... but not enough to trigger him to signal his handler... PHEW!
A few views from our bus trip to the ship, which took about 2 hours on a bus that could not climb hills... which was an issue! We did however get to see great valley vistas, wine country... and a lot of little roadside eateries.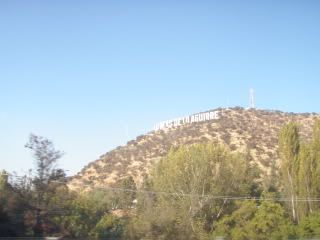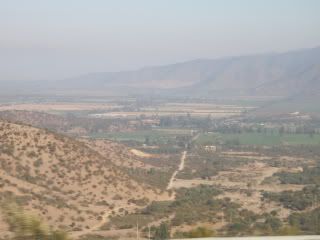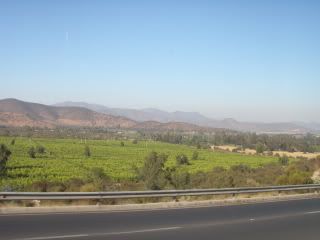 Arriving in Valparaiso, Chile...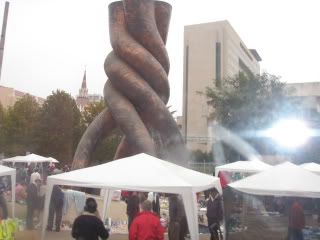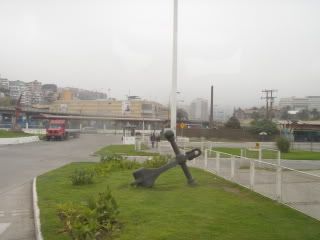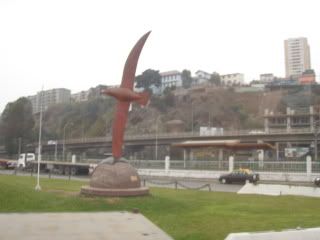 Finally off the bus... we got to sit in the terminal at the ship... and wait to board. Then go through line. Then finally ON THE SHIP!!!! Where we got to wait in the buffet for our room to be ready. Matt took the opportunity to nap, while I wandered around, met people, went to a talk about La Serena, Chile from the most crotchity old woman ever who was so unberable a number of us left early!
And lastly the views of the port from our room!