More photos can be found -
here
After two not so fun days at sea where Matt got very very sick... and needed on board medical intervention... and lots of time in bed... we arrived in Peru.
I noticed something was amiss when I woke up because we weren't docked... and there had not been an announcement of what deck we would be debarking from. Turns out, they thought we were a plague ship! Depending on who you listen too, the authorities thought we were coming from Mexico and were possibly infected with the swine flu. The other account is they needed to inspect everyone from Mexico for signs of the swine flu. Regardless... it took over an hour to clear us that we were able to dock and not infect the entire country. There was a media circus on the dock... and everyone had masks and gloves and such to protect themselves from us.
While we waited to see if we were allowed in the country, I took some shots of the fog that surrounded us...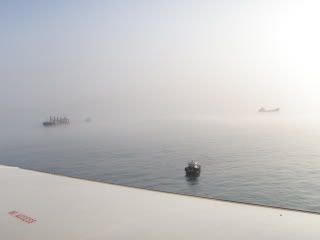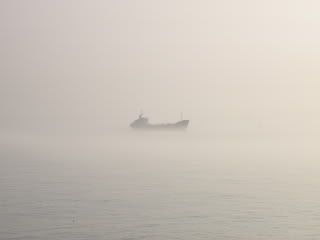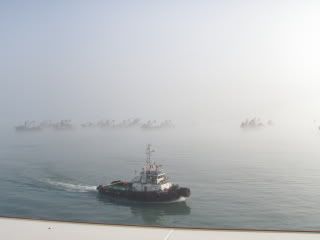 By the time we were allowed in port, look how clear it was!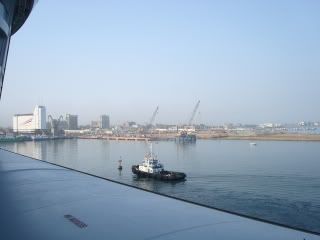 We then boarded a bus that took us from the port city of Callao, right next door to Lima. On the bus I saw some pretty interesting things...
First, the Eugene child in me was impressed by the number of bike paths... even divided from the main road.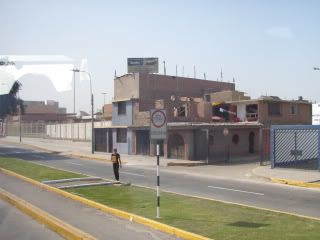 I don't think I want to know why there is a fish in the back of that car... I just... no... I don't want to know... or smell...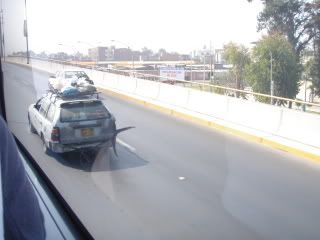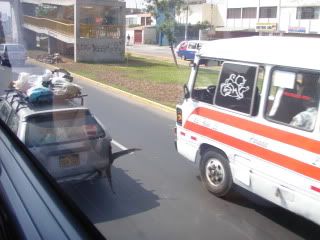 The guy standing beside the car? He was selling soda. There has been more than once stuck in traffic I probably would have killed for someone to do that.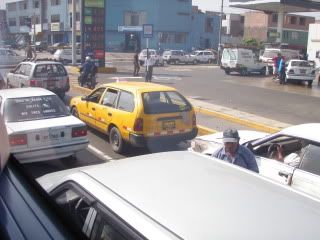 I liked the message... basically along the lines of God, my mom, and you are my three loves.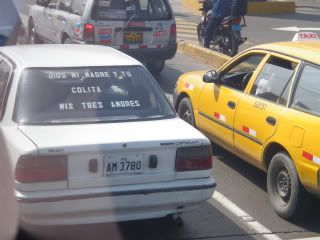 Did I mention that people in Lima don't know how to drive? Our entire trip was a 30 mph white knuckle journey of cars making up their own turn lanes... pulling out whenever they wanted... it was... wow.
Sadly most of the downtown area of Lima is very rundown. Hardly anyone lives there and the great old buildings are going to ruin.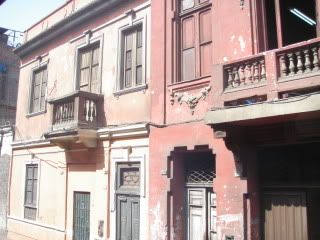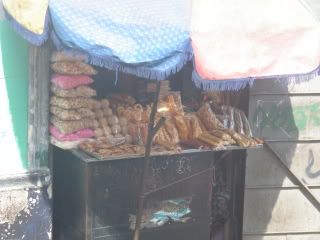 Even though this was not in a great area, I thought it was a really cool hotel.
Our bus took us to the central square in Costa Rica. The main Catholic church for Lima was here along with the government building. Some shots from the square...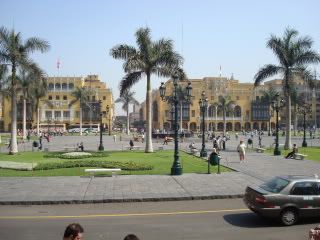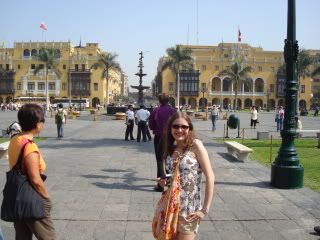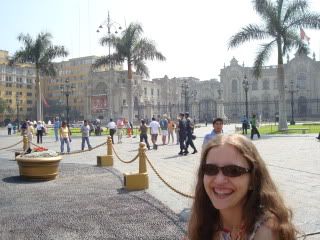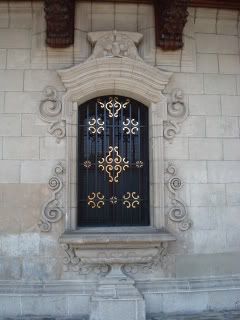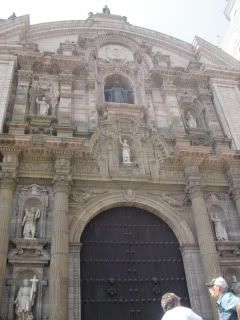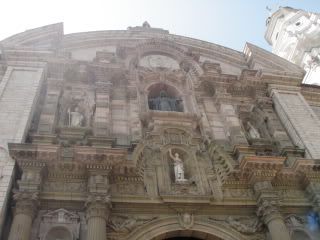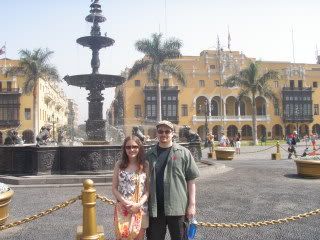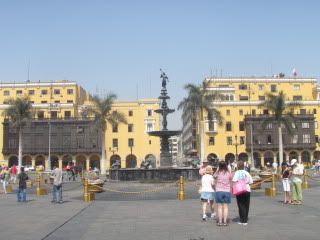 Then we got back on the bus... we headed towards the craft market, winding through some areas of Lima that are more tourist friendly.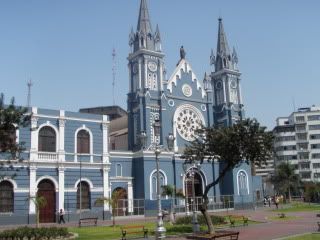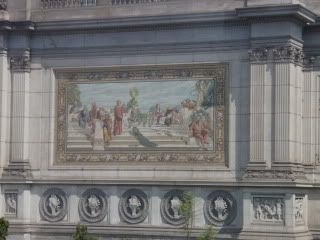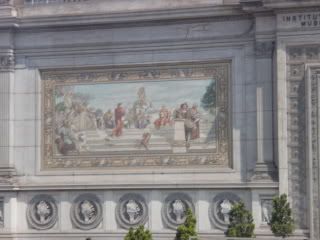 Reading... while driving...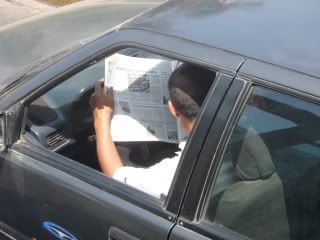 Soccer stadium...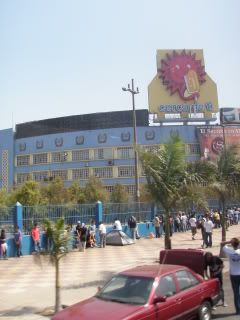 Craft market...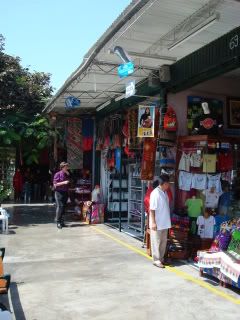 Scenes around the boat after we got back.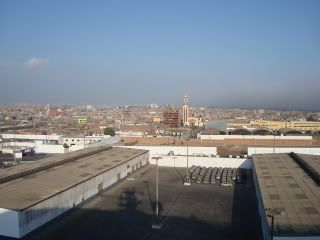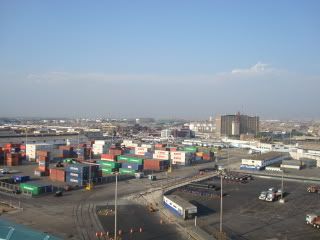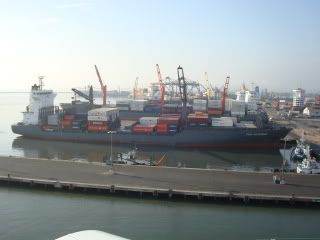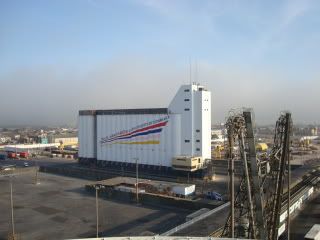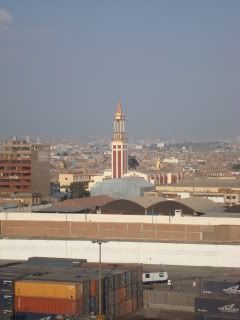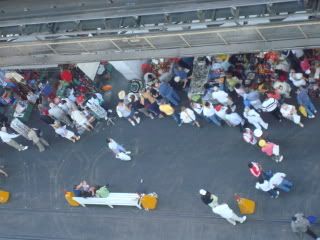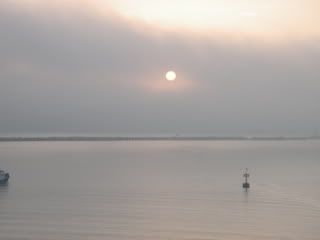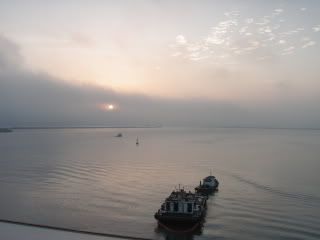 When we got back to our room, we noticed we had a "friend" on our balcony.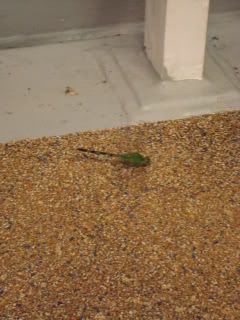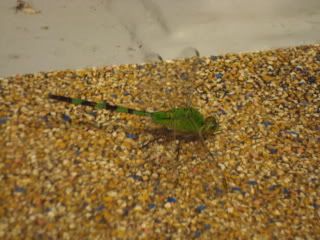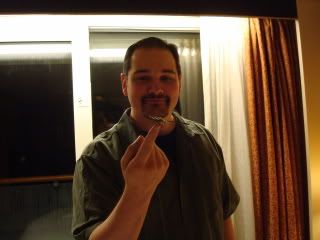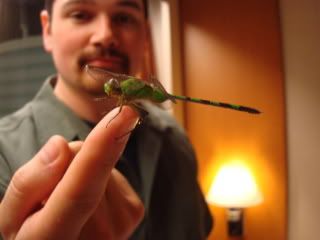 And our towel animal...