First a quick answer to a question - All my panorama shots were taken with my Olympus Stylus 1050 SW digital camera. I bought it for the underwater capabilities, but discovered it also has an awesome feature that allows you to put together panoramic shots with a handy screen guide.
Larger versions and additional photos can be found
HERE
First the ubiquitous muster drill photo!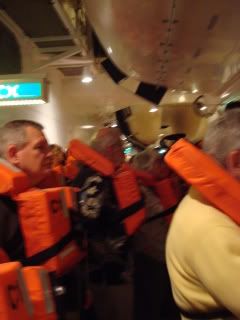 After a overnight sail, we arrived in Coquimbo/La Serena, Chile. We had booked an excursion up to the big telescope in the area, but it was canceled... which made me super sad because I love astronomy.
So, we took advantage of the free shuttle to downtown La Serena.
Our boat!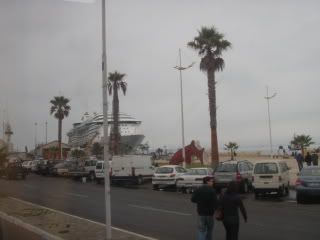 Scenes from La Serena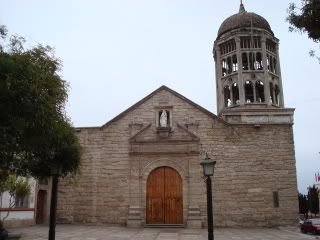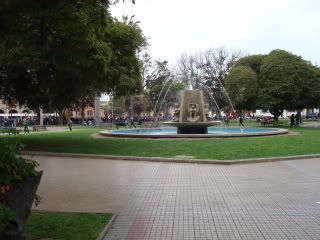 We stumbled upon a parade!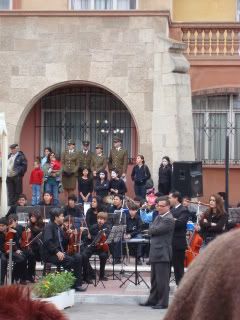 Then I bought this beautiful hand crocheted sweater...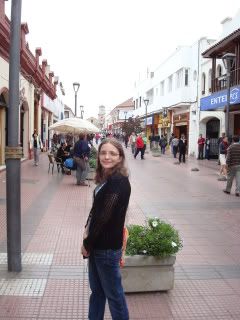 Next was lunch at the market...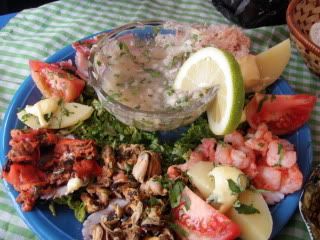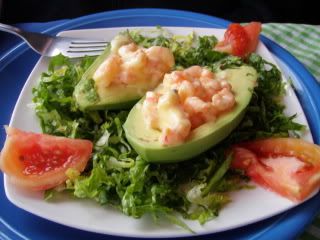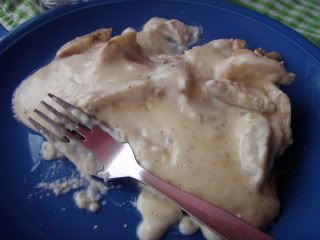 Entertainment for lunch was provided by watching people come and go from the market.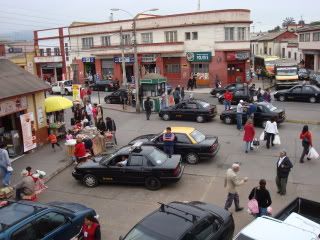 A video to break up these photos, of the first part of our morning...
Then we took a walk around...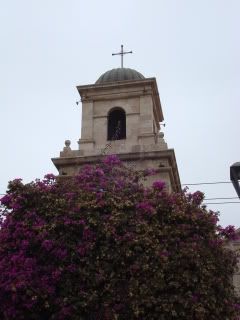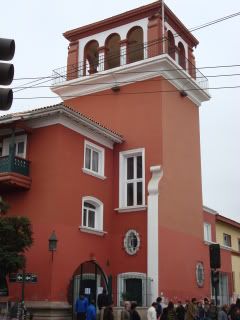 And found a long park with the best sculptures EVER!!!
Why yes... I do work out!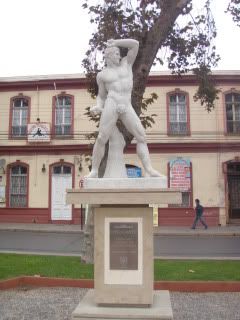 Why... hello there!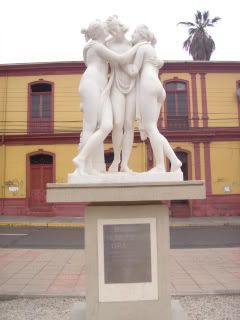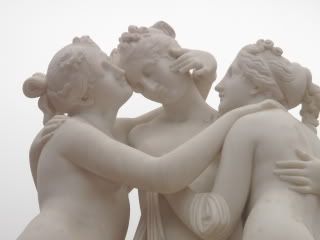 I think he may be auditioning for a deodorant commerical...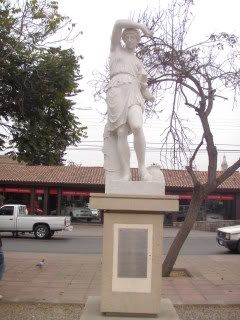 After the ladies...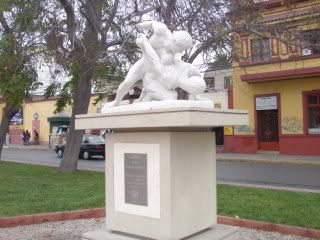 Oh did I mention Matt was on the trip too?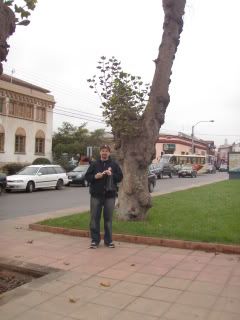 A panorama of the park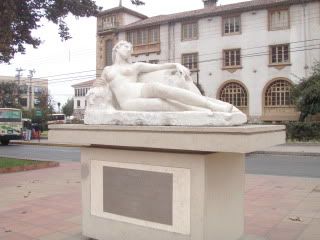 After our long walk, I was exhausted, so we caught the shuttle back to the boat. While in La Serena, we found some pictures of some murals that Matt really liked but I was too nervous to ask a local where to find them... well guess what we spotted from the ship.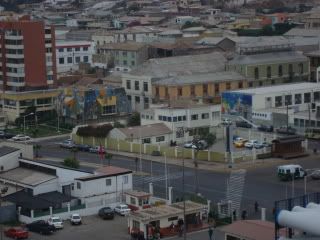 Some other views from our ship in port and departing...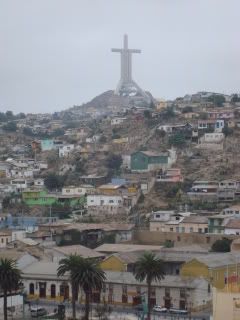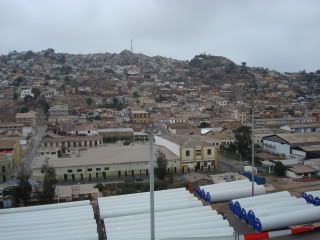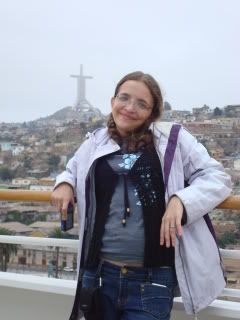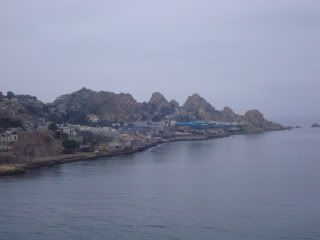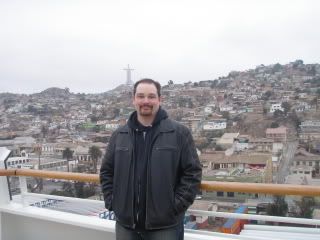 And last, our towel animal of the day!